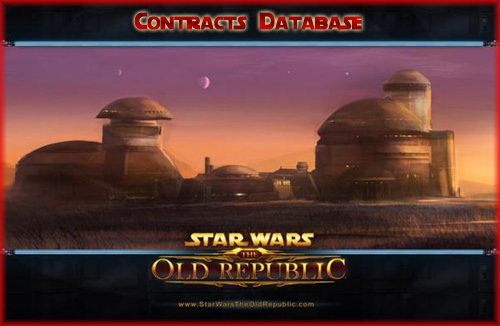 Listed here are all the contracts undertaken by The E.P.O.C.H. Agency on behalf of their Clients and Allies.
CONTRACTS LOG
Edit
DATE: CLASSIFIED
CLIENT: Hands of Darkness
PARAMETERS: [Assassinations] [Demolitions & Disposal],[Military Operations].
Hired to harass Alderaan security forces and assassinate key Jedi diplomatic envoys. See Operation: Knightfall


DATE: CLASSIFIED
CLIENT: The Sith'ari Path
PARAMETERS: [Bodyguard/Protection],[Espionage],[Infromation Retrieval/Cyber-hacking].
Hired to aid members of the Sith'ari Path investigate an ancient beacon on an unknown planet. See Operation: Pathway to Stone.

Ad blocker interference detected!
Wikia is a free-to-use site that makes money from advertising. We have a modified experience for viewers using ad blockers

Wikia is not accessible if you've made further modifications. Remove the custom ad blocker rule(s) and the page will load as expected.